TO OUR VALUED CLIENTS, DUE TO PRODUCT SHORTAGE IN THE RV INDUSTRY, RANGELAND RV WILL NOT BE CONTINUING WITH RENTALS FOR THE 2022 SEASON.
PLEASE CHECK BACK WITH US IN 2023!
---
RV Rentals in Southern Alberta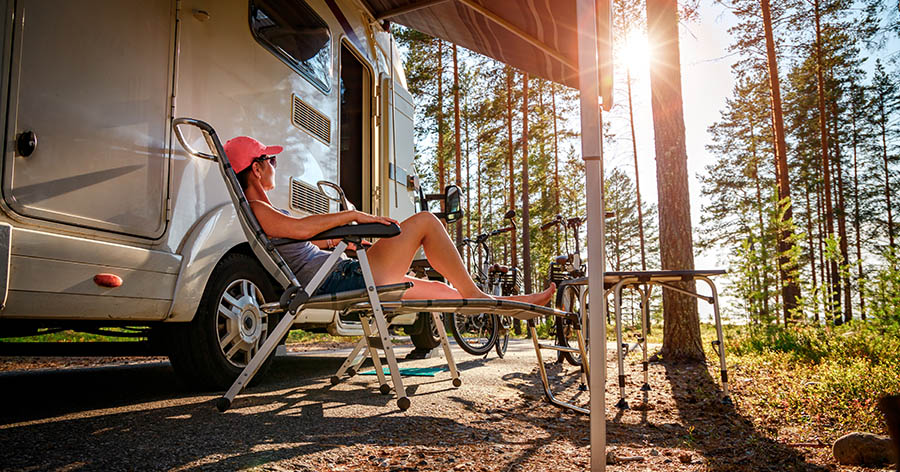 Rangeland RV offers full-service RV rentals for both Calgary and Red Deer. Our rental program not only offers competitive pricing, but also great rental services as well. We are proud to offer a large selection of travel trailer rentals. Rent your choice of RV. Our RV rentals start at $120/day, offering a three night minimum throughout most of the year, with a seven night minimum in July and August. When you rent from Rangeland RV we not only make sure you get the RV rental you want, we make sure the whole process is convenient and hassle free.

Please note: Rangeland RV's rental division is closed on Sunday and will no accept any drop offs.
  HEALTH & SAFETY
At Rangeland RV we take the Health and safety of our customers and employees seriously. During these unprecedented times, Rangeland RV is proudly applying Cilajet Anti-Microbial treatment on each and every RV when it returns from a rental. Cilajet is an odorless compound that covers and protects interior surfaces, so you and your family can stay safe and breathe easy!
WHAT MAKES RV RENTALS FROM RANGELAND RV DIFFERENT?
At Rangeland RV we strive to deliver an exceptional RV rental experience. We deliver this promise through our specialized rental program services. It all starts with the orientation we offer every customer when they rent an RV from Rangeland RV. We will take the time to walk you through the trailer you're renting and explain the features, towing instructions and maintenance processes. We want you to feel confident when you leave our lot with your RV rental.
We also offer several other options when you rent a travel trailer with Rangeland RV:
Camping accessory packages
Pets allowed
Damage protection rates
Coach net and concierge service
24/7 technical assistance service
Campground referrals available
Convenience package – Don't want to empty the tanks, refill the propane tanks or clean your RV rental? We can do that for you.
(Ask dealer for optional pricing.)
WHAT IF I DON'T HAVE A VEHICLE TO TOW WITH OR THE PROPER TOWING ACCESSORIES?
At Rangeland RV we understand not everyone has the proper vehicle or towing accessories to get their RV rental to where they are going. We have several options to help you get your RV rental to the campsite.
If you do not have a vehicle capable of towing the RV you are looking to rent, we can help. We offer a rental delivery service where we will bring your rental to your chosen campsite. If you have a vehicle that can tow but don't have the proper towing accessories or set-up, we can handle that as well. Rangeland RV is a full service RV dealership, so if your vehicle is not equipped to tow the trailer you want to rent, we can set all that up for you. We will take care of setting up the receiver, brake control and 7-way wiring. We also have the Blue Ox sway control hitch or ball and sleeve available for rent.
At Rangeland RV we don't want to limit the type of RV you rent based on the vehicle you have to tow it. We believe in getting you the RV you want to your destination.
Please list the rental unit of interest in the comments section for us to better serve you!
Calgary Rentals
Red Deer Rentals